As an Amazon Associate I earn from qualifying purchases.
The Musical Vibe on our Big Island – Madagascar
Traditional music of Madagascar….Where do we begin to define it? We have the Austronesian influence on one side, and then Arab, African and European populations ingestion.

The variety makes it impossible to specify origin of  unique Madagascar tunes   that rhythmically echo on on for a millennium.
The internet has given the pathway for a refreshing and reawakening of Madagascar music.The sacred and secular music alleys may be the sounds of a ritual or even used for animating teenage games in villages.
The Kingdom era has evolved into current day modern applications of melody replacements and trending pop culture in the cities. The rhythm of Madagascar language is innovative tunes in versions from every direction in the Madagascar landscape.
Local artists in remote villages retain traditional rustic sounds. The music reflects the history of communities and is not strive for stardom. The cities have interposed rhythms on traditional genres and incorporated spectacular innovation in electronic sound.
[amazon_link asins='B000AR9Z8Q,B000000G9C' template='ProductCarousel' store='exploremoth07-20′ marketplace='US' link_id='200dbe81-4262-11e8-9125-a9ed43d8fca6′]
The complex mosaic of Madagascar is made up of a 22million population with 18 ethnicities. There are six provinces.The culture and common language is spoken throughout the land and the term of ethnicity has been abandoned making way for 'human group' gathering in rhythmic unison.
The Sakalava dominated the West in music influence. The Merina in the central highlands and Betsimisaraka in the east mark rhythmic variations. Áfindrafindrao is an ancestral tune that was danced in quadrille adopted in the 19th century by Merina Kins and later influenced every part of the big island.
[amazon_link asins='B000000G9C,B000AR9Z8Q' template='ProductCarousel' store='exploremoth07-20′ marketplace='US' link_id='77b6153a-4262-11e8-a735-3329fac9bd43′]
The strongest group in the South, the Antandroy, preserve musical tradition,  the contemporary musicians from this group are the most recognized groups internationally.
In the north, a special contribution was made to Madagascar traditional music by the Antahkarana.  The most festive part of Madagascar favoured by vegetation and the climate.
Madagascar musical footprints include the Tanala., Bestileo, Bezanozano, Bara, Masikoro, Tsimihety,  Antesaka, Sihanaka, Antemoro, Vezo, and a stream of others.
%CODE1%
Traditional instruments
Traditional music instruments are the Valiha (zither pipe) and marovany (box zither). These are the most played. It is a legacy of the Mlayo Polynesian heritage. 
Rice seed filled rattles are next called kantsa, koritsa or korintsana depending on the region.
There are four main categories in traditional Madagascar music.  Aerophones, Idiophones, membranes and string.  The common basis for traditional singers and musicians come from the influence of European, Arabic, Africa, and Austronesian contribution.
Lutes,
Mandolins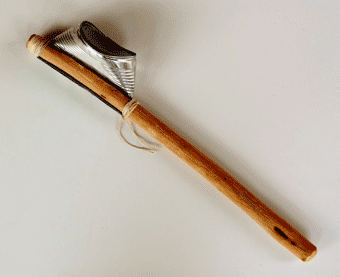 Kabosy* box guitar
Sodina
Traditional ceremonies at ancestral ceremonies and possession rites are common. Music at funerals, marriages, circumcisions, initiation rites victories and pleasures are commemorated with traditional music where masses gather.
Malagasy soothing tunes (myspace.com/tambatra) by our contributor glamorous soul sister from Madagascar (myspace.com/tambatra myspace.com/tambatra1)
Traditional musicians in Madascar are self-taught, orally and by listening.
Malagasy music is filled with rhythms that rock. Combinations of traditional virtuoso music alight tight harmonies with buoyant grooves in infectious melodies. The wild instruments and energetic dancing along is a groove not to be missed. Malagasy hip hop entered and skyrocketed since mid-nineties and has skyrocketed.
Welcome #ExploreMotherlandAfrica
Amazon and the Amazon logo are trademarks of Amazon.com, Inc, or its affiliates.